A Good Kid and His Ghosts
Promotional Download
At the request of the author, for the next few weeks, UnsafeMedia has agreed to make A Good Kid and His Ghosts available in PDF format, free of charge, to those who've been provided this link.

No obligations. No catch. We will not use or sell your data. We will not solicit you in the future. Just a promotion.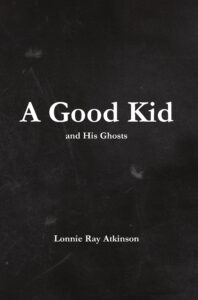 A Good Kid and His Ghosts
by Lonnie Ray Atkinson
The author of A Good Kid and His Ghosts went from confessing past wrongs in a confidential mental health support group to pioneering the grotesque spectacle that would come to be known as the Confession Industry.
An absurdist nightmare of celebrity, media sensationalism, online cannibal culture, and the commodification of anything, this was a story that could only be resolved after it had inevitably fallen apart – and only the confessions were left. A memoir dragged to life by endless nostalgia, unfailing guilt, and the ghosts of "a good kid."
While the PDF version of the book is free, you are always welcome to buy a physical copy or provide the author whatever gift you deem reasonable. For the duration of the promotion, all voluntary gifts will go directly to the author.